Car Radiator
Product Parameters
ZHCOOLER has 18 years of experience on the global experience of different brands of water radiator, the current product brand involved:
AUDI,BMW,TOYOTA,HONDA,ISUZU,NISSAN,MITSUBISHI,CHERVOLET,
FORD,HINO,HYUNDAI,CHRYSLER,KIA,LEXUS,MAZDA,VOLVO.
Any brand model car water Radiator and Condenser please inquire us directly.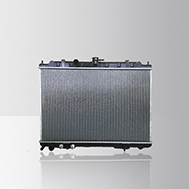 Request Catalogue
Request Tech Details
If you have any doubts about the product, please feel free to contact us by phone or email us. We will provide 7*24 hours service, sincere thanks.
inquire@zhcooler.com
+86 15603820837